Discover more from 3 Things
A "BiteLetter" on 3 startup ideas I've been thinking about this week. Topics will range from b2b tech, unsexy niches, consumer, biology, and everything in between. Short, informative, interesting ideas you can consume in 3 minutes or less.
Over 4,000 subscribers
3 Things: Continuous Cortisol Monitoring, "Coffee Bombs", and Credit Cards for Fans
I guess the theme is things that begin with C!
Welcome to the first edition of 3 Things! Each edition will contain a dive into 3 rabbit holes i've found myself going down recently. This past week, i've been thinking a lot about:
Continuous cortisol monitoring

Coffee "bombs" or "pearls"

Credit cards for fans of influencers/creators
1. Continuous Cortisol Monitoring
This rabbit hole started with a look at the continuous glucose monitoring (CGM) space and some of the new companies that are democratizing access to the sensors and the insights that monitoring your blood glucose can provide. I went through the Levels 1-month program (full transparency, I know the founding team) where you get 2 Abbott Freestyle Libre CGMs that each last 2 weeks alongside the Abbott app and Levels app (yeah it's a bit convoluted right now). I found the experience to be interesting and somewhat insightful but as a former mechanical engineer, I was most intrigued by the devices themselves and how they work. Ultimately, there is a sensor that gets inserted under your skin (arm or stomach) which measures glucose in the interstitial fluid between your cells. It does so by using glucose oxidase, an enzyme that converts glucose to hydrogen peroxide. The peroxide reacts with platinum inside the sensor, generating an electrical signal that travels through a tiny wire to the transmitter (middle man reading input from the sensor and transmitting to the receiver or your app). That electrical signal is converted into a glucose reading and then sent to your device where you can read the result.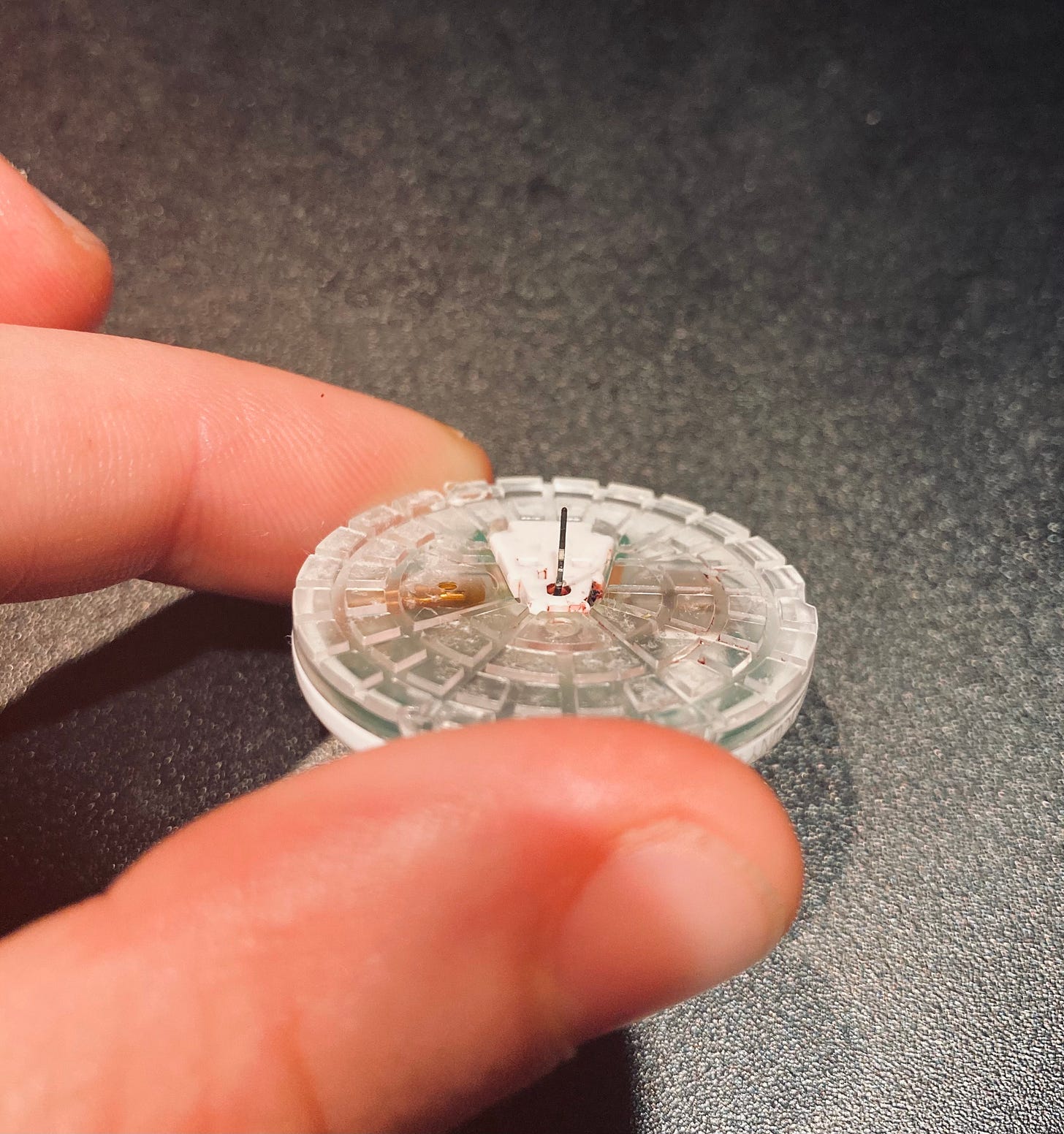 It's a simple yet fascinating device that has become the standard of care for Type I Diabetes and is gaining adoption for Type II as well. As I was using the device, I kept wondering whether it could measure anything else and what other bodily signals would make sense to continuously monitor. Cortisol immediately came to mind. Also know as the stress hormone, cortisol is released by the adrenal gland when the brain or body come under stress affecting a person's emotional stress, blood pressure, metabolism, immune response, sleep, lifespan, and memory formation, among other important functions. I won't belabor the insanely detrimental health impacts that stress has on humanity, but suffice it to say this feels like something that you'd want to control if you could.
There are 3 ways of measuring cortisol: blood, urine, or sweat. Much research has been done over the last few years trying to utilize sweat as a non-invasive monitoring method. A Stanford lab run by Alberto Salleo has developed a patch that can use sweat to measure cortisol. Problem is, you have to sweat for this to work which means it could never be a continuous monitoring device. A group of scientists has also published a paper on using a smart contact lens to measure cortisol levels which seems promising.
I've been noodling on the concept of using CGM devices with an enzyme that binds to cortisol instead of glucose and enabling people to essentially monitor their stress levels in real time. Imagine that your phone or watch could alert you when you need to take a deep breath or do other calming techniques. Could be pretty impactful on people's lives from children to adults to the elderly.
2. Coffee Bombs/Pearls
Hear me out on this one… imagine the concept of bath bombs but for your coffee or tea. This started out as an exploration into functional beverages which add herbs, vitamins, minerals, nootropics, amino acids, etc to beverages to convey additional health benefits to the consumer. Recently, I've started adding spices like cinnamon and cayenne, or turmeric and ginger to almond milk and using it as coffee creamer. It is delicious but also adds the benefits of boosting metabolism (cayenne), controlling blood sugar (cinnamon), or reducing inflammation (turmeric). The trend began with performance enhancing drinks like sports drinks or energy drinks but has slowly matured into more health-focused niches as well. Depending on what you classify as a functional beverage, studies peg the market size somewhere between ~$60B and $200B currently and functional drinks make up nearly half of all non-alcoholic beverages.
So what does this have to do with bath bombs?? Well, in diving into the world of functional beverages, it came to my attention that there are nearly no functional milk/alternative milk products on the market (outside of those with extra vitamin D or calcium). Combine this with my fascination for molecular gastronomy, I wanted to see if it would be possible to use spherification techniques to create pearls or larger "bombs" of spice-enhanced milk which could be added to coffee or tea. The idea here is to bring both experiential elements to the coffee/tea drinking experience while also adding health-boosting spices based on personal needs. You'd get a clear jar of spheres based on what health benefits you're looking for and your milk preference, and you add your desired amount to your drink where it melts and becomes a delicious functional beverage. Spherification kit has been ordered and we'll see how this experiment goes!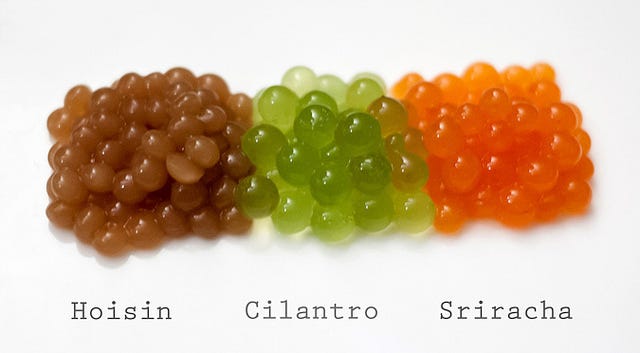 3. Credit Card for Fans
The creator economy has exploded with over 50 million people currently making a living as a full time creator and more kids in the US want to be Youtube stars than astronauts or fire fighters. GenZ and Millennials spend a significant amount of time watching, engaging, and emulating their favorite creators and more people with audiences are finding ways to monetize them. Companies like Karat (a SignalFire portfolio company) and Stir are making it easy for creators to get access to credit cards/working capital and financial tools to run a business not just create an audience.
Another trend is that younger people are opting for debit cards/accounts over credit. They are looking for financial products that are digitally native, social, and authentic and most GenZers are just starting to engage with banks and financial products for the first time. Couple the competition to win over this massive group that holds impending spending power with the fact that GenZ spends an average of 3 hours per day on social media engaging with influencers (as well as friends and family) and you get an interesting opportunity to create products that give this generation rewards that have meaning and value to them.
Imagine bundling a group of creators with high overlap of casual fans and low overlap of superfans (h/t the one and only Shishir Mehrotra for his amazing 4 Myths of Bundling doc) and offering credit card rewards that can be redeemed for experiences, merch, engagement or more with your favorite creators. What if you could create digital status that used to be conveyed by having a metal card or pulling out your Chase Sapphire Reserve when it first came out, for the mobile payment generation. Maybe it's some kind of portable badge or avatar. And by the nature of bundling creators, you create community and inherent social behavior that isn't limited to finance but can extend beyond to the social platforms where fans and creators already meet.
That's all for this week. If you liked what you read please share with friends who you think might like it as well!